Posted on 06 Jul 2022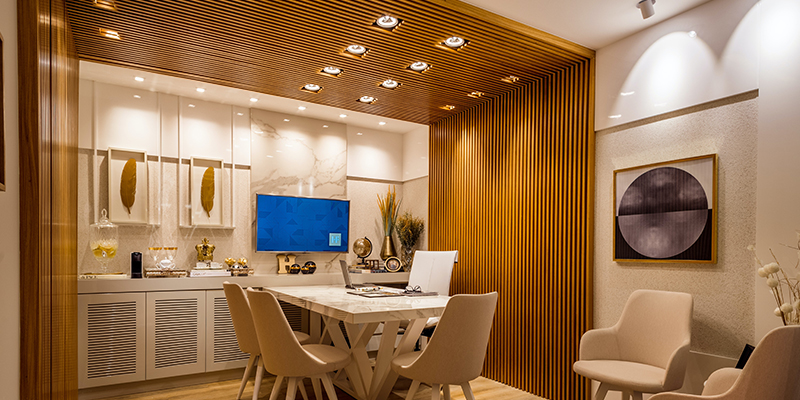 TIPS TO LIGHT YOUR HOUSE CORRECTLY
In these 10 tips to illuminate your house, we are going to give you the tricks and tips so that you know how you should place the lamps in your home so that the light is adequate and also decorates the room. The tricks that we are going to give you have to do with the type of light, the amount of light and the distribution of light, so that each room in your house has the light it needs.
Natural light
Yes, we sell lamps, but your home needs to receive as much natural light as possible. Natural light is important as the human body gets used to being more relaxed or active depending on the light it perceives. So trying to make the light as natural as possible is a priority.
The use of walls in light colors is usually very useful for light to illuminate the room. At least the area that will receive the lightest could be decorated in light tones so that the light is reflected throughout the room, increasing natural light. They can be furniture, sofas, or walls in white or beige tones.
The windows in your home are large enough for light to flood every room. But so that excess light does not bother, place thin, light-colored curtains on the windows that receive more light during the day. You can place another somewhat thicker curtain for relaxing moments when you want less light.
Decorating with mirrors gives spaciousness and allows light to be transmitted better. Of course, it is not necessary for the sun's rays to collide with the mirror, as they are reflective, they multiply a little light. The best places to place mirrors would be in cabinets, walls that are not very busy or in halls and passageways.
Main ceiling lighting
In all the rooms of your home, there must be at least one light placed on the ceiling. Including corridors, two areas that we almost always forget, but then we walk tripping over the walls of our house.
Why do I need the main light in each room?
Very simple, because you need to have a switch that fills the room with light for those times of the day when natural light does not work or in rooms where natural light does not reach.
A ceiling lamp, ceiling light or ceiling strip are perfect options to install in the central point of the room. It depends on the shape and size of the room you need one lamp or another. For example, placing a pendant lamp in a bathroom is a bad option, compared to a ceiling light that will be much more compact and functional.
Below we will tell you a little about the different lamp options depending on the room: Ceiling lamps are decorative, elegant and infinite shapes and colors can be found in Luxury Apartment Builders in Chennai. They combine with any room and are perfect to give a different decorative touch to the room.
A normal hanging lamp is synonymous with a ceiling lamp, but in this case, we want to refer to lamps with a long cable length that seems to float in the room.
Another variant of the ceiling lamps is the chandeliers of a certain classic and even very decorative retro style. Like hanging lamps, their function is to give light but to decorate even when they are turned off.
Ceiling lamps are compact lighting without taking up space in the room, but they decorate much less than other types of ceiling lamps. Although areas such as kitchens, bathrooms and corridors of Flats for sale in Chennai usually use ceiling lights since they are much more functional and are rooms in which the decoration may be less important.
Think that, although you normally use a ceiling lamp to illuminate the living room, there are times when you are having dinner or reading the newspaper and you need extra light. For these moments, auxiliary lights or installing dimmable LED lamps would be the solution. Some of our LED lamps can be adjusted in light intensity and even in color, which makes them very versatile and essential for day-to-day use.
As we can see in the image below, the sun changes the color temperature that we perceive throughout the day, from sunrise to sunset. And as it progresses, the colors are perceived differently.
Some easy-to-see examples could be the lamps that can be seen in Luxury Apartment Builders in Chennai. You have several types of lamps to place the light in different areas but if you look closely, the structure is the same in all of them. In addition, in these cases, they have different color finishes, but they are still from the same collection, only that since they have several colors, you can choose which color best matches the decoration.